Sorry: too many things to mention, especially in 2015 ('Alice' 150th anniversary!), including BBC Radio 4 and Radio Oxford, Korean Air, and Indian, American, Brazilian, Australian, Mexican, German, and Dutch media and more!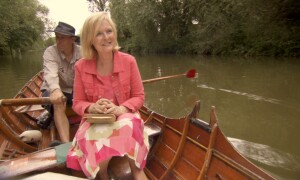 An afternoon on the Thames in Oxford in July 2014  in the company of Martha Kearney of BBC Radio 4, filming for a BBC2  documentary (with unnecessarily controversial content), 'The Secret World of Lewis Carroll', first shown in January 2015. (Image courtesy of Swann Films)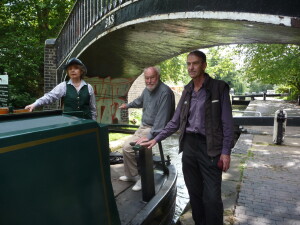 Channel 4's "Great Canal Journeys", in which I usher Timothy West and Prunella Scales onto the Oxford Canal, is repeated often.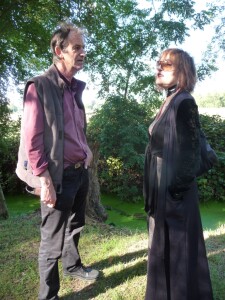 With Siouxsie Sioux on an 'Alice'  walk round Christ Church Meadow for BBC Radio 4 in 2015.
Printed media (among many!)
http://www.historyextra.com/article/bbc-history-magazine/james-sadler-oxford-pastry-cook-first-english-aeronaut
Times Literary Supplement artivles on The Hatter in July 2016 and : https://www.the-tls.co.uk/articles/lewis-carrolls-adventures-russia/