Sorry: I've failed to keep this section updated, but here are a few highlights:
A long live TV interview with Assam's premier presenter,  in 2018 – 'Talk Time' with Wasbir Hussain
https://www.youtube.com/watch?reload=9&v=Txaxk0xwCXs
For more on my Indian associations, and the bizarre coincidence which leads back to Oxford, my home city for the last 30 years, listen here:
https://oxfordandempire.web.ox.ac.uk/oxford-and-empire-podcast-medley-manor-oxford
+
An interview with Dr Nina Kruglikova on board my boat 'Bill the Lizard' in the summer of 2020. https://www.instagram.com/p/CDHdOKfAuoW/
+
Plus several talks on the My Jericho! Youtube channel:
https://www.youtube.com/channel/UCGnabBCpUfp6wl-gWhErp6g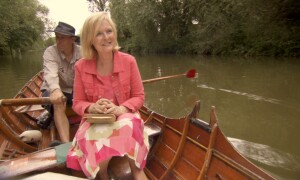 An afternoon on the Thames in Oxford in July 2014  in the company of Martha Kearney of BBC Radio 4, filming for a BBC2  documentary (with unnecessarily controversial content), 'The Secret World of Lewis Carroll', first shown in January 2015. (Image courtesy of Swann Films)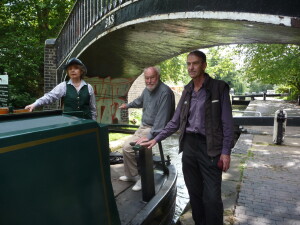 Channel 4's "Great Canal Journeys", in which I usher Timothy West and Prunella Scales onto the Oxford Canal (September 2014), is repeated often.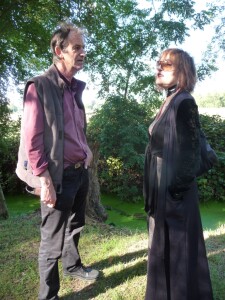 With Siouxsie Sioux on an 'Alice'  walk round Christ Church Meadow for BBC Radio 4 in 2015.
Printed media (among many!)
http://www.historyextra.com/article/bbc-history-magazine/james-sadler-oxford-pastry-cook-first-english-aeronaut
Times Literary Supplement articles on The Hatter in May 2013 and in July 2018 : https://www.the-tls.co.uk/articles/lewis-carrolls-adventures-russia/