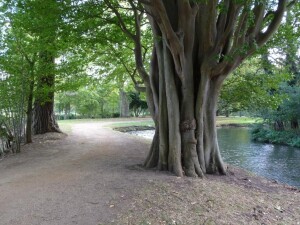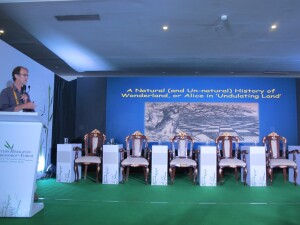 In normal times, most of my WALKS are for pre-booked tours (starting at £60 inclusive for up to 20/24 people). However, if you as an individual, or as part of a small group, would like to arrange a walk, do please still feel free to get in touch at oxfordtowpathpress@gmail.com. Or, for £30 for up to five people (lasting 90 minutes or so), you can suit yourself as to start time time and exact route.
Not sure? Please have a look at my (sadly unmaintained!) 'Customer Comments' page.
+
24 April 2022: Lazy Sunday Fair at Mount Place, Jericho: book, art, pottery, suadages, music and more! Contact: johnmair100@hotmail.com
2 July 2022: Alice's Day' on the theme of Queens and Kings:  http://dev.storymuseum.org.uk/about-us/what-we-do/alices-day/ Events all over the city, but in conjunction with the Lewis Carroll Society, this is happneing at St Frideswide's Church, Osney
10.30 – 11.00       Talk (adults): Unlocking the Untold, Unhinged Story of the Church's  'Liddell Door'                                           (Mark Davies: local historian and author)
11.15 – 11.45       Talk (adults): Princess Frideswide and Other Curious Treacle Well Tales (Jackie                                                   Holderness, local author)
12.00 – 13.00      Talk (adults): On Alice and being Alice in the 21st Century (Vanessa Tait: writer, journalist                             and great-granddaughter of the real Alice)
13.30 – 14.15      Spellbinding  Stories, Frabjous Arts & Crafts, and Find-Your-Inner-Dodo  Yoga (for kids                                   aged 3 to 10): Mirjam Chappell  (outside unless raining)
14.30 – 15.30      'My Adventure with Alice in Wonderland' (interactive fun for primary aged children):                                     Sensing Space
Refreshments will be available all day at the nearby West Oxford Community Centre Café
2 – 3pm, riverside walk commemorating the boat trip of 4 July 1862, on which the story of 'Alice' was first told, with Oxford local historian and author, Mark Davies, ending at Alice's Shop, St Aldate's. Pre-booking essential: oxfordtowpathpress@gmail.com
Sunday 3 July : 2.15 to 4pm. Binsey Church, organised by Oxford Children's Book Group. Fun Facts and Fables with Alice at the Treacle Well, with Storytelling; Queen Alice crown-making; Fishing in the Pool of Tears; Queen of Hearts badge-making; Pinning the Tail on Cheshire Cat; Dressing up; Jabberwocky puppets; and more….
2.15 – 3.45pm, partly along the route of the boat trip of 4 July 1862, on which the story of Alice's Adventures was first told, with Oxford local historian and author, Mark Davies. The walk will finish in time for a short talk at 4pm (and evensong at 4.30pm). Pre-booking for the walk essential: oxfordtowpathpress@gmail.com