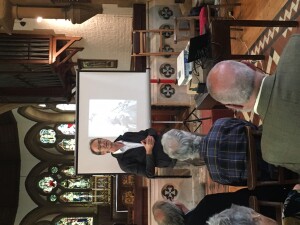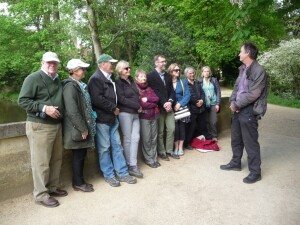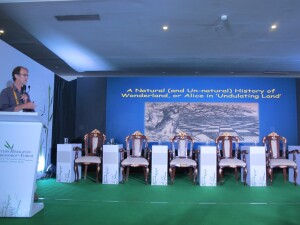 Most of my WALKS are for pre-booked groups (starting at £60 inclusive for up to 20/24 people). However, if you as an individual, or as part of a small group, would like to arrange a walk, do please still feel free to get in touch at oxfordtowpathpress@gmail.com. Or, for £30 for up to five people (lasting 90 minutes or so), you can suit yourself as to start time time and exact route.
Not sure? Please have a look at my (sadly unmaintained!) 'Customer Comments' page.
+
Public events:
James Sadler 'Pie in the Sky' Walks on Open Doors weekend: 10 & 11 September – see Oxford Preservation Trust website.
+
Oxford Canal Festival: Saturday 17 September – two free canalside WALKS
Pre-booking essntial by sending an e: mal to oxfordtowpathpress@gmail.com
+
TALK & Discussion: 15 October: Hawarden Library, Flintshire (home of W E Gladstone) or online.
When thinking of the fantastic world of Alice in Wonderland you might not instantly picture WE Gladstone. What on earth can the Victorian Prime Minister have to do with Red Queens, White Rabbits, and Cheshire Cats? As far as we know, Gladstone wasn't overly fond of his own Queen, had no recorded views on rabbits, and liked dogs. 
But as Oxford local historian Mark Davies will explain, the spaces and places that so inspired Lewis Carroll (real name Charles Lutwidge Dodgson) were also Gladstonian places: Christ Church, their shared Oxford college, and knotty maths problems and elegant classical wordplay (both Gladstone and Carroll specialised in Maths and Classics). They even shared the age itself, with both Carroll and Gladstone dying in 1898. Henry Liddell, father of the famous Alice, also died in 1898, and was near enough Gladstone's exact contemporary as they were born in 1811 and 1809 respectively.  
Join Mark for an hour that will surely inform even the most devoted Alice fan a thing or two about its origins, its real-life inspirations, and its enduring appeal.

Booking details here: Hawarden 15 Oct
+
TALKalk: Alice's Adventures in West Oxford: St Frideswide's Church, Osney – 20 October
Following the success of the Lewis Carroll Society talks at St Frideswide's Church on Alice's Day, resident local historian and Lewis Carroll expert, Mark Davies, will present a talk at 6.30pm on Thursday 20 October (the day after St Frideswide's Day) which will outline some local associations with Alice in Wonderland.
The focus will be the intriguing story of a skillfully carved free-standing door in the church, a panle of which shows St Frideswide in a boat on the Thames. It was made in the 1890s (not, as has long been assumed, by Alice Liddell herself but by her two younger sisters) for an East London mission church sponsored by Christ Church. The door somehow survived the Blitz, even though the mission church itself (the inspiration for the TV series 'Meet the Midwife') did not. Come and hear the story of the Liddell Door; of Oxford's patron saint and her Treacle Well; and some previously unknown pertinent limericks by Lewis Carroll as part of St Frideswide's Church's 150th-anniversary celebrations.
+
WALK: Oxford's Botanic Garden: Britain's Oldest

 July 2023 – tbc

A short stroll with Oxford local historian and author Mark Davies focussing on some of the charismatic, eccentric, and 'ground-breaking' individuals who have graced the Garden over the last four centuries. These include early keepers such as 'the German Prince of Plants' and 'Horticulture's Sapient King'; visitors (respected, regal, and rude!); plus balloonatics, scavengers, apes, dragons, and monsters.