MANY SCHEDULED WALKS & TALKS HAVE, OF COURSE, BEEN POSTPONED ON ACCOUNT OF COVID-19 BUT LOOK OUT FOR SOME "LYRA'S WALKS" (arranged via Experience Oxfordshire) in  2021 – inspired by the popularity of the BBC TV adaptations of Oxford author Philip Pullman's "His Dark Materials". Also "Belle Sauvage" Thames cruises to Godstow with Oxford River Cruises.
Next event (via https://www.myjericho.co.uk/)
Wed 13 January at 5.30pm. Free

Another Slice of Jericho. A repeat of the illustrated talk given in February 2020 as one of the events celebrating 150 years of the Jericho church of St Barnabas. The talk will cover the origins of the suburb, its churches, and the canal.
+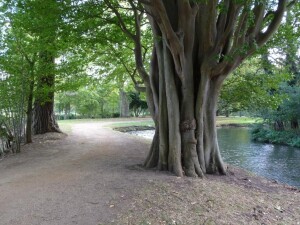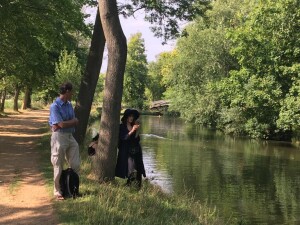 In normal times, most of my WALKS are for pre-booked tours (starting at £60 inclusive for up to 20/24 people). However, if you as an individual, or as part of a small group, would like to arrange a walk, do please still feel free to get in touch at oxfordtowpathpress@gmail.com. Or, for £30 for up to five people (lasting 90 minutes or so), you can suit yourself as to start time time and exact route.
Not sure? Please have a look at my (sadly unmaintained!) 'Customer Comments' page.
+
Oxford Indie Book Fair (rearranged date after postponement from April, then June):
? April 2021: Wesley Memorial Hall, New Inn Hall Street, Oxford
WALK: 12 noon (probably). One-hour 'Damnable Oxford' historical and literary tour, including the Oxford Canal and Castle Mill Stream. Cost £5 per person (maximum 20 people). Some steps. To reserve a place or for more information send an e:mail to: oxfordtowpathpress@gmail.com
+
4 May 2021. TALK: Artists in Wonderland: Pre-Raphaelite Adventures in Oxford –  Museum of Oxford (booking details to follow)

There are many Oxford associations with the artists known as the Pre-Raphaelite Brotherhood, notably John Millais, William Holman Hunt, and Dante Gabriel Rossetti. A key figure was Thomas Combe, Superintendent of Oxford University Press, who was an early patron, and who also hosted introductions at his Jericho home which had a significant influence on the publication of Alice's Adventures in Wonderland. The talk features PRB artwork; the iconic 'Alice' illustrations of John Tenniel; Lewis Carroll's quirky originals; his exceptional photographic portraits of Combe, the Pre-Raphaelites, and other key contemporaries; and the 'drawling-master' John Ruskin.
+
Saturday 3 July 2021: Alice's Day
Celebrating the 150th-anniversary of the completion of Through the Looking-Glass.