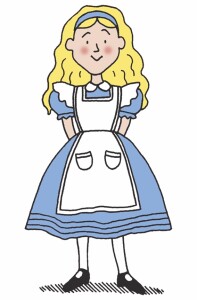 This puzzle was part of the virtual Alice's Day of 2020, left visible just for fun. Here are two puzzles on the Picture This! theme which commemorated the 200th anniverary of the birth of the Alice illustrator Sir John Tenniel in 1820:
Puzzle 2 Picture This Along the River
Do you know why four of the images on the river walk are 'not quite right' in respect of the boat trip of 4 July 1862?
This page/activity was part of the virtual Alice's Day 2020. To find other online activities: https://www.storymuseum.org.uk/alice