FOR Alice in Waterland, Alice's Oxford on Foot and 'King of all Balloons'
SEE SEPARATE PAGES
A Towpath Walk in Oxford (£6 incl. p & p): OUT OF PRINT (August 2023)

A much praised, illustrated guide to the historical and current importance of the canal, Thames, and associated streams between Wolvercote and Oxford.
"At times like a pilgrimage, at times like a historical pub crawl – the perfect combination."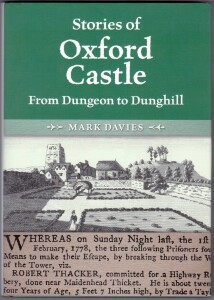 Stories of Oxford Castle (£10 incl. p & p)
An illustrated account of some of the most daring, devious, or deluded individuals to have spent time inside Oxford's now accessible county prison.
"A comprehensive and gripping account … a must for anyone interested in Oxford's past."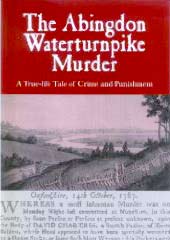 The Abingdon Waterturnpike Murder
NOW OUT OF PRINT – but summarised as one chapter of Stories of Oxford Castle. A factual murder by the Thames reveals a wide-ranging criminal underworld and many surprising, intriguing, and shocking aspects of 18th-century life.
"Fascinating, well-researched, written in a lively engaging style … altogether admirable."

Order the book/s